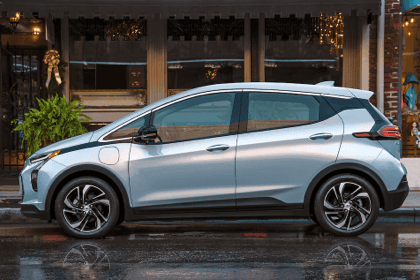 RANGE
Outlasts your to-do list
You'll be surprised by all the places 259 miles of range*, on a full charge, can take you every day. And when you're ready to break the daily routine, you can go from workweek to weekend getaway without ever using a single drop of gas.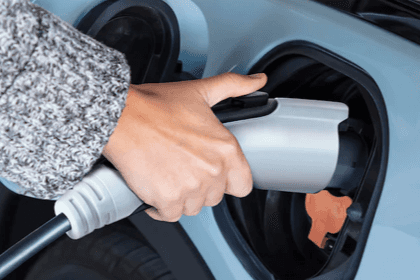 CHARGING
More power to you
Charging is as easy as plugging in your smartphone. The available 240-volt charging unit lets you plug in at home (professional installation required). And charging up on the go is not a problem. DC Fast Charging public capability is now standard on Bolt EV, plus there's over 4,400 DC Fast Charging stations, across the map, you can use at any time.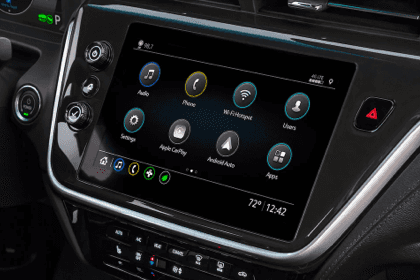 TECHNOLOGY
Data-drive.
A newly designed dashboard keeps you informed about everything from your battery life to driving history. You can even track real-time vehicle stats to help you maximize efficiency. And wireless Apple Carplay®* and wireless Android Auto™* capability – a new feature for 2022 – automatically connects with your smartphone, so you're always connected wherever you go.